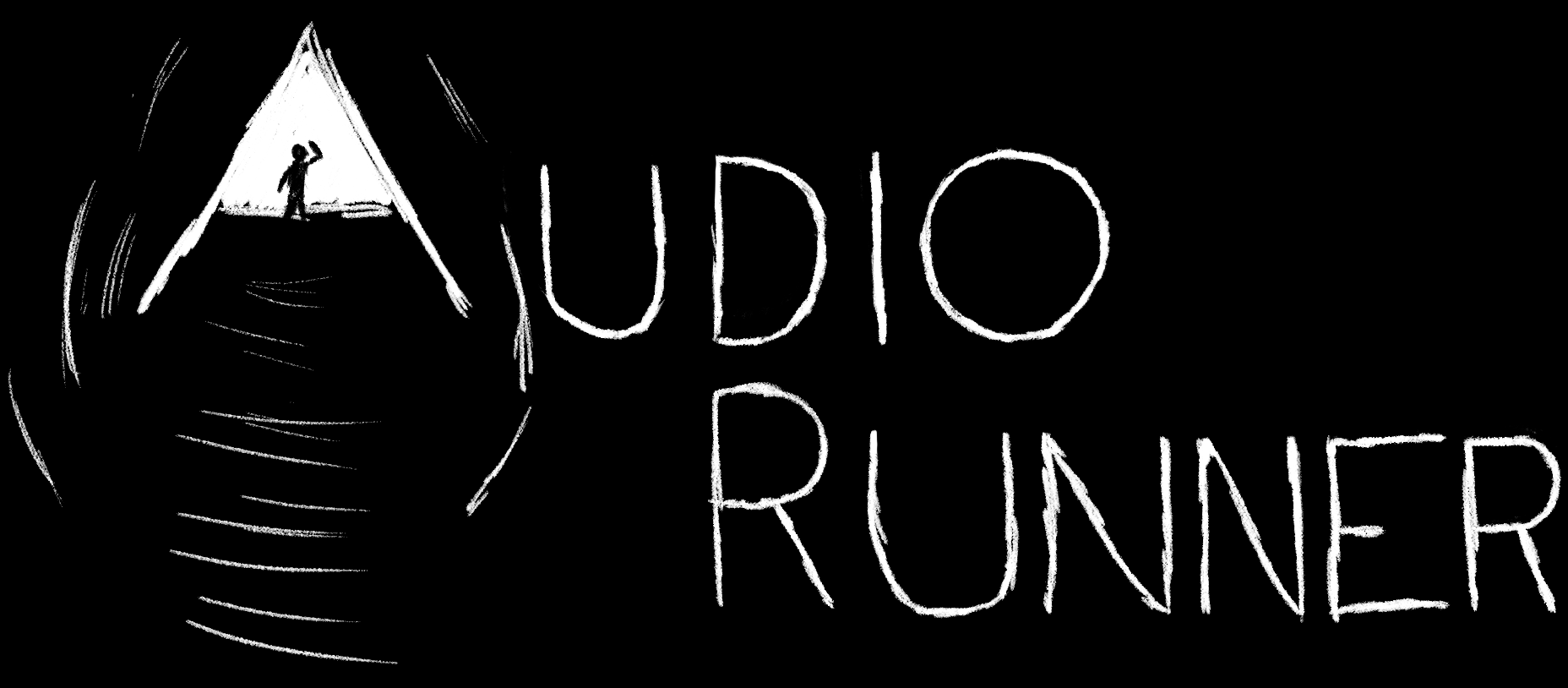 Audio Runner
Years ago, I was playing an endless runner on my phone, and while it was fun, there was a moment where I wanted just to sit back, relax and just play the game with my eyes closed. That's when I thought, what if I could tell when the platform was about to end so that I knew when to jump. That would be cool. Then I thought, how do blind people play games? Do they? Have they played platformers before? Little by little, this whole idea of using sound cues to play a platformer or endless runner came into my head, and that idea has always stuck with me.

I never tried a prototype before because I wasn't sure how I would do it. Thinking about how I would do it with timers just sounded complicated to me, so I never did it. After doing some game jams and having this idea still stuck in my head I happened across the Black & White Gamejam. If it can only be B&W, then maybe this is the time to try this idea. Since it's not going to have any graphics, I thought "perfect." I wasn't a little hesitant, though; this game would need some excellent sounds. Then scrolling through the discord server for B&W, I saw a post from Jake Gamelin offering up his sound design skills. Wow-what a strange coincidence, I thought. Ok, let's try it.
Two weeks later, I think we have a great prototype of my original idea. We even found Tiago Trotta to do Voice Overs for the game. Simultaneously, a second game jam was going on, the No Video game jam, which focuses on games with no graphics. How fortuitous. I checked out the rules for both game jams and didn't see anything against submitting to multiple. I was within the date range for both, so I met all the requirements of both. So I've submitted the game to each one. A whole community of audio-based games for the blind is out there, and I had no idea.
I hope you enjoy the game, even with its minor issues.
Files
Audio Runner - Win64
37 MB
Apr 25, 2021
Audio Runner - MacOS
48 MB
Apr 25, 2021